Orderry Camera Mobile App, Asset Serial Number Generation, and More
A new week comes with new features. This time the Orderry update consists of:
Orderry Camera mobile app for iOS that enables you to quickly add photos to orders directly from your phone;
Generation of asset serial numbers for those companies which work with assets that do not have a serial number or it is not available;
Asset label printing to label assets and pick them faster in your warehouse;
Search by custom asset fields, so you can find the asset by any information you have in your database.
And now let's take a closer look at each new feature.
Orderry Camera Mobile App for iOS
A mobile app for orders is a long-standing request of both users and the Orderry team. And we took the first step towards it — meet the Orderry Camera app, which allows you to attach photos and files to orders from your smartphone.
Follow these simple steps:
1. Sign in to the application using your Orderry account.
2. Scan the QR-code of the order, which is placed in its header.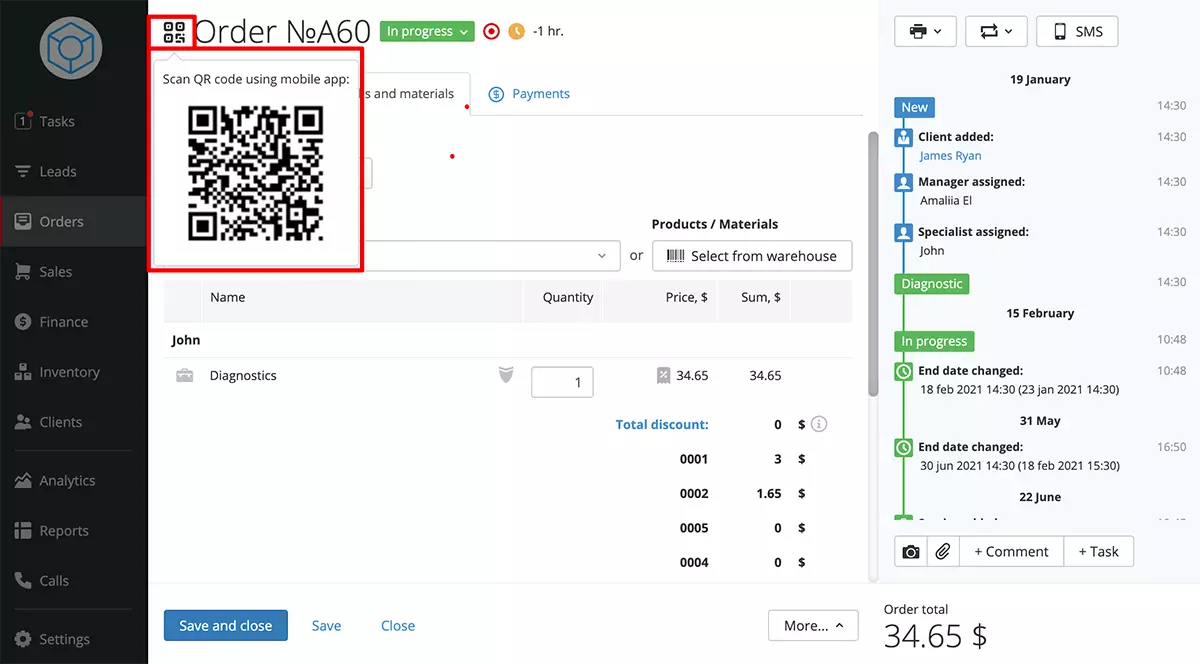 3. Take pictures or select files from the gallery.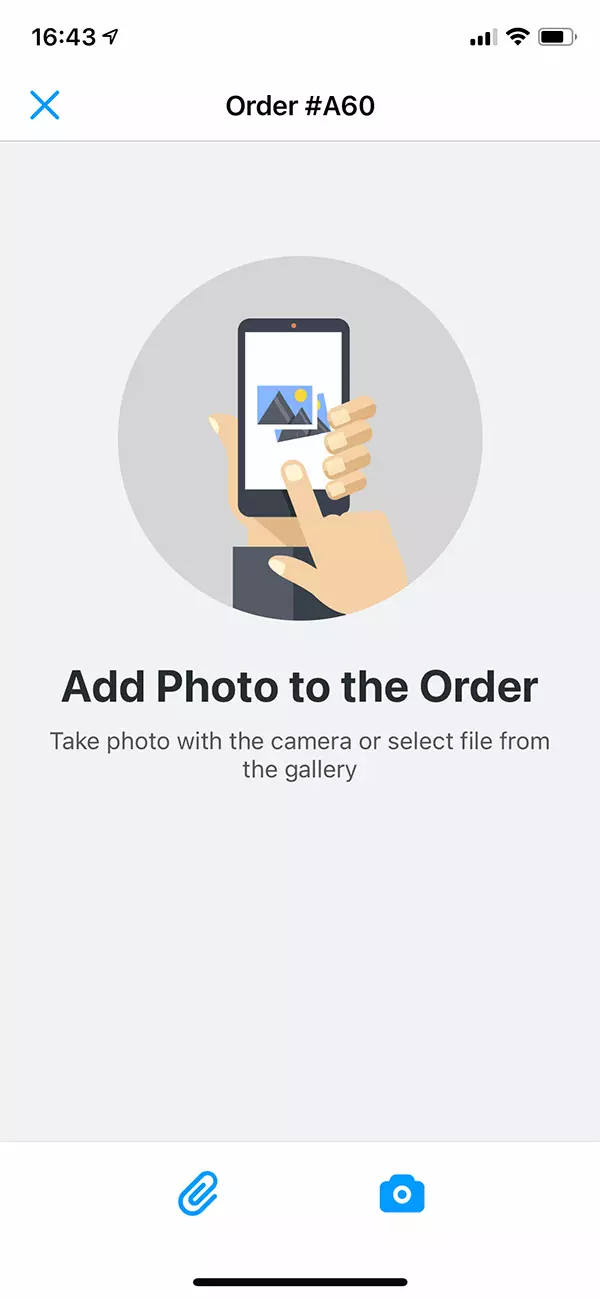 Note that the maximum file size is 5 MB.
4. Upload files to the order.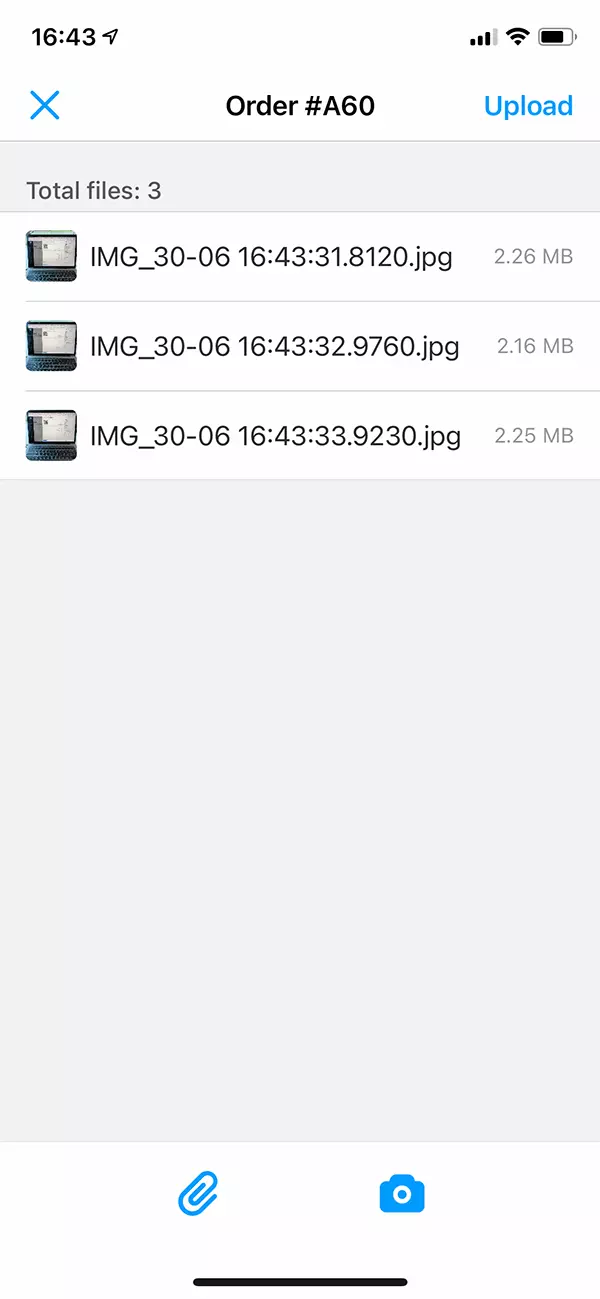 All Orderry users have access to the application. It will soon be possible to set up two-factor authentication via the app so each user will be able to strengthen the security of their account.
We will gradually increase the capabilities of the app so that it will eventually become a fully functional mobile ordering tool for the field and office staff of your companies.
On this page, you will find a link to download the application from the App Store. And for Android, the expected release date is the end of July.
Improvements of the Asset Functionality
Basically, the Asset feature was designed to monitor and manage the transfers of both clients' and company's assets. And for companies of diverse business types to be able to use them conveniently, we have prepared a number of enhancements.
Generation of Asset Serial Numbers
Orderry is used by companies in a wide variety of business areas where not all assets have their own serial number. However, we would like to keep track of the order history and transfers of each individual item. So now you can generate a unique serial number for an asset when you create it.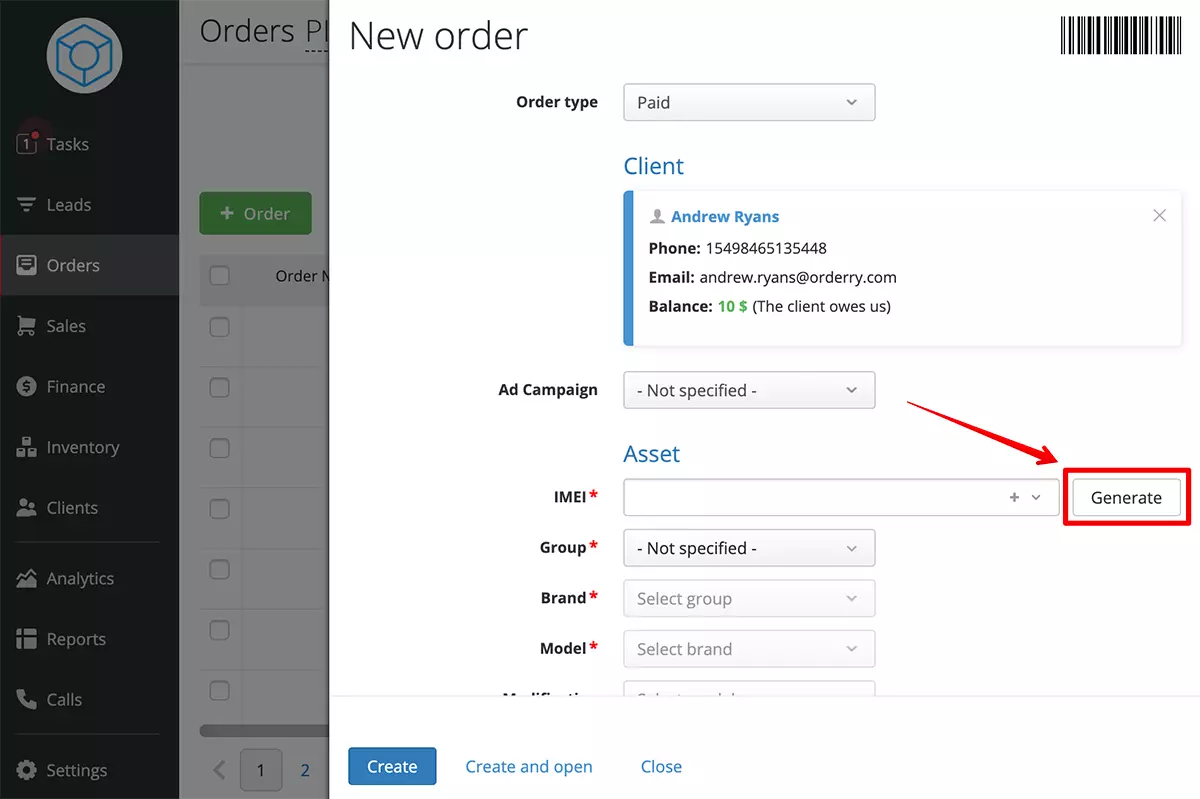 You can generate the serial number both in the dialog box for asset creating and editing and when you create an order. So this new feature also covers those cases when, for example, you are brought a smartphone, laptop, or other equipment for repair and it is impossible to find their serial number.
Printing an Asset Label
With the fact that you can now both enter an existing asset serial number and generate it in Orderry, it opens up another possibility — to print an asset label.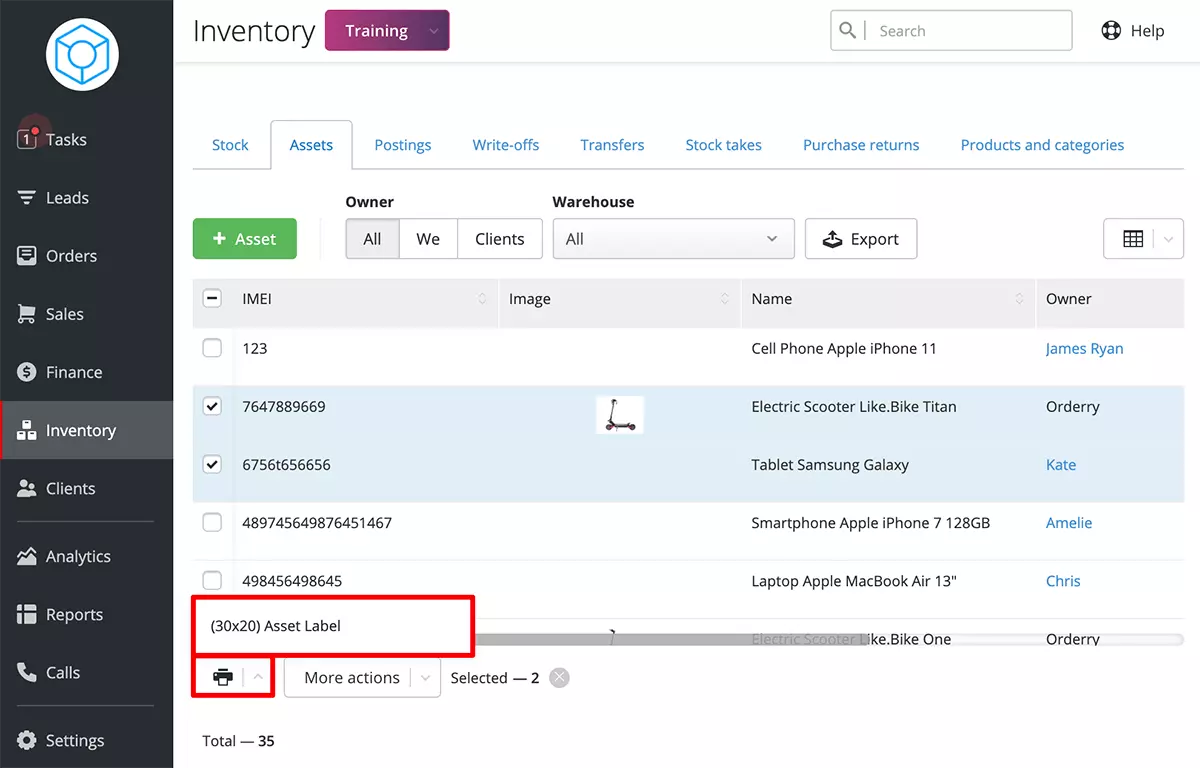 Label assets that belong to your company or the customers' ones so that you can quickly find them in Orderry using the barcode scanner.
Search by Custom Asset Fields
The form editor allows you to add your own custom fields to the asset form to capture all the necessary information about it. And now you can find orders and assets by these fields on the "Orders" and "Inventory > Assets" pages.
To do this, simply put a "+" sign at the beginning of the search query.
The search on the "Inventory > Assets" page now also works identically to the "Orders" page. Thus, in addition to the "+" sign, you can use the "-" sign to search for an asset by its serial number only, or the "=" sign to search for an asset by the phone number of the customer to whom it belongs.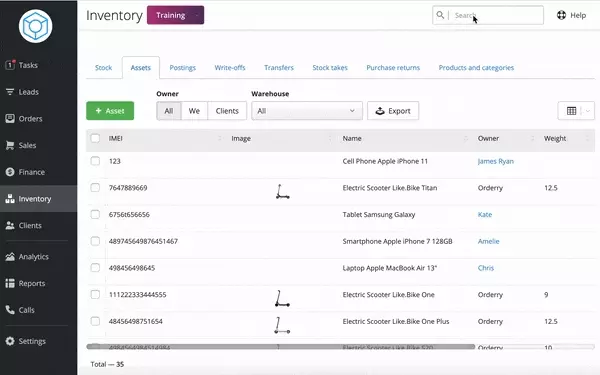 With this update, we also corrected a number of bugs and inconveniences in the operation of Orderry. And with the next improvements, you'll be able to combine duplicate assets, use the categories of services, and set separate tax rates for them.
comments powered by

Disqus