Work Order App for iOS: Task Manager With Event Feed
Did you think the Customer Feedback would be the last Ordrerry update in 2022? Anyway, it's not :)
Now in the Work Orders app, you have a simple and convenient task manager that helps you to get everything done on time! On the new Tasks screen, you can view the list of all tasks, view and edit a specific task, or create a new one.
All tasks are divided into "In progress" and "Done". And as is the web Orderry app, you can view overdue tasks first and then tasks for today, tomorrow, etc. If you switch to the Done tasks, you can filter them by the period.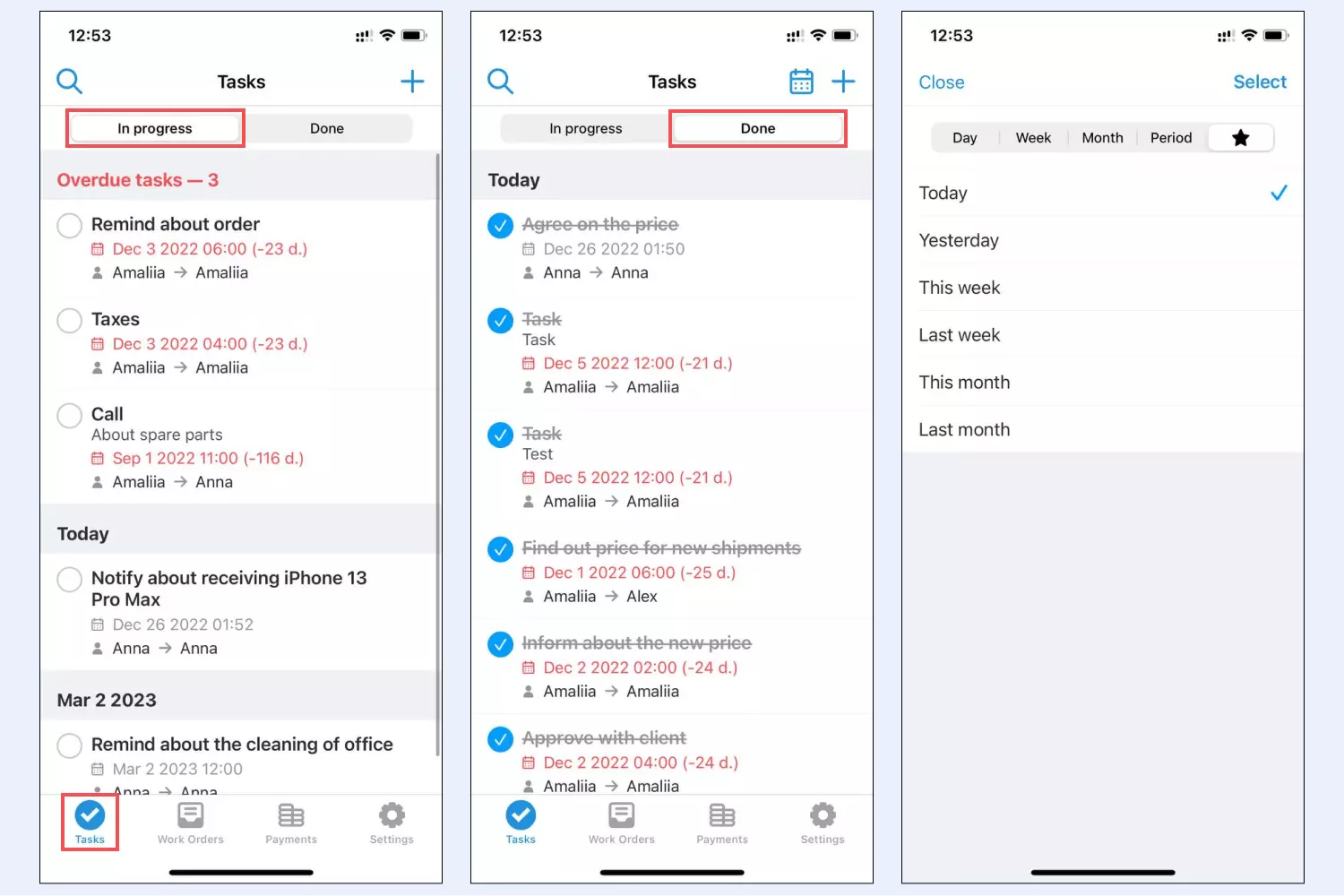 If you want to view, edit or delete some task, just find and open it. On the Task details tab, you can view information and edit any field or client.
But the newest thing here is the Event feed, that finally appeared in tasks. So now you can switch to it to track the history of all changes, leave comments, and attach photos and files!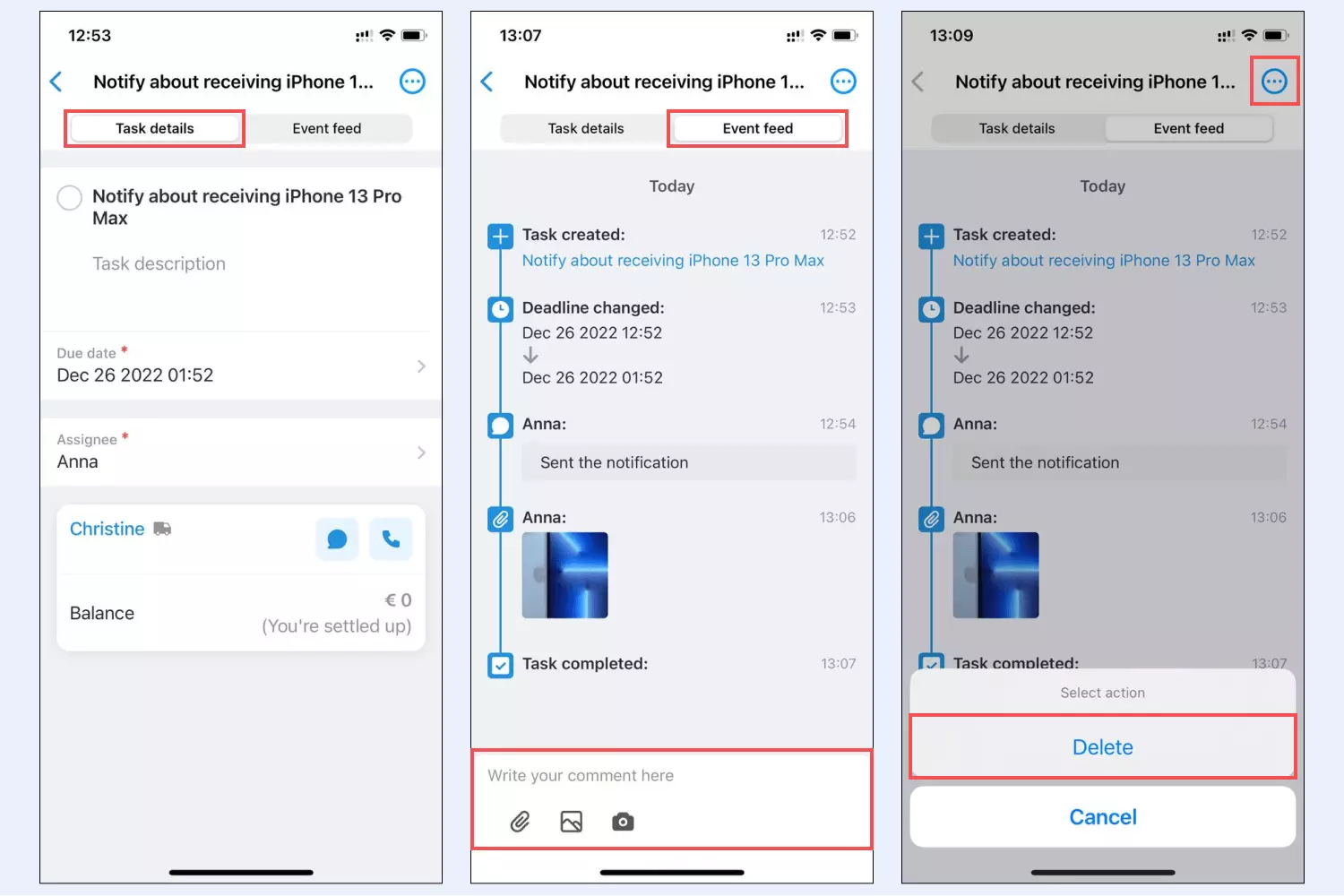 Moreover, the Event Feed for Tasks also appeared in the Orderry web version. So you can track all changes in tasks from any device and platform!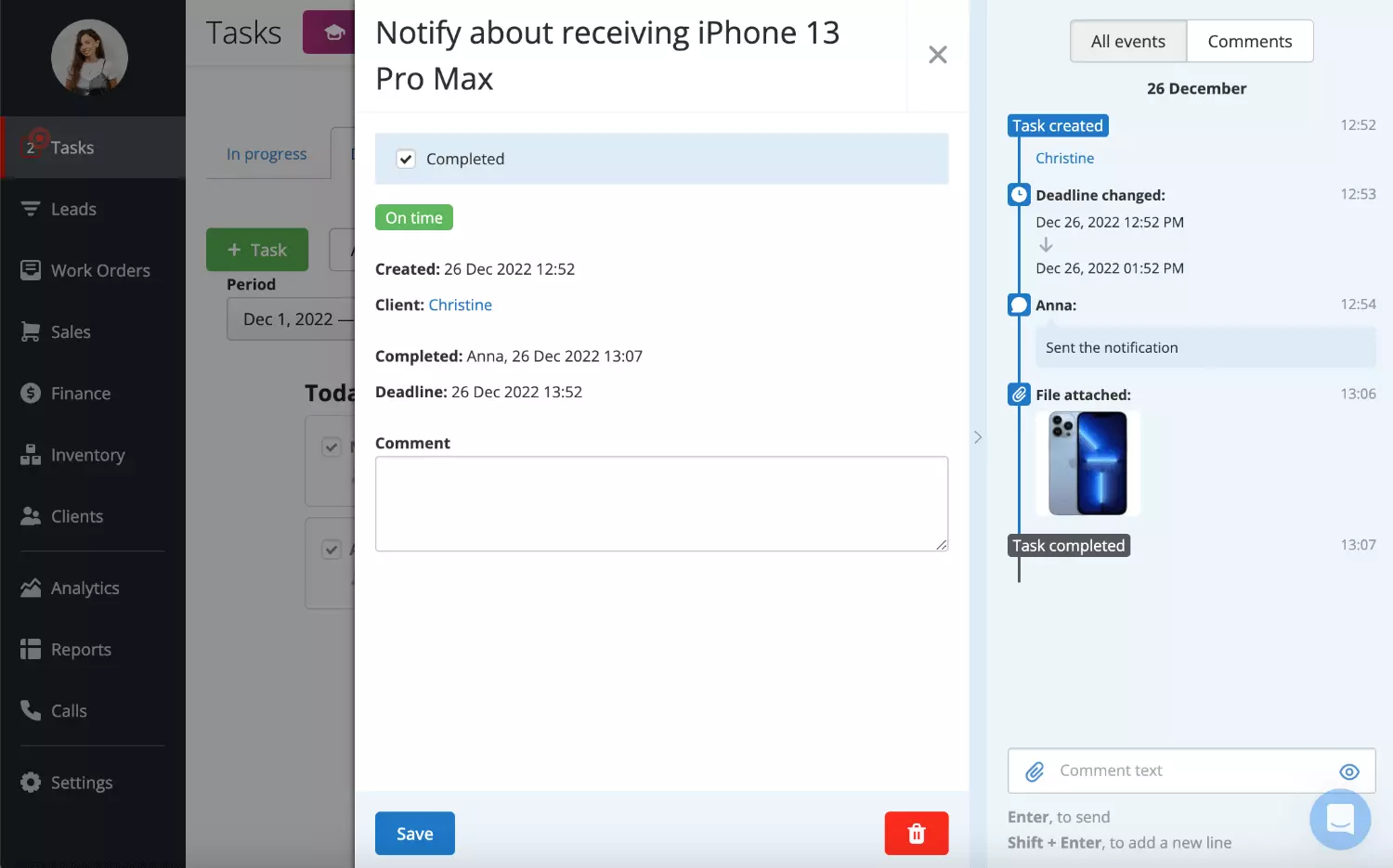 And, of course, now you can create new tasks via your mobile app. Just tap on the "+" button and fill out all required fields.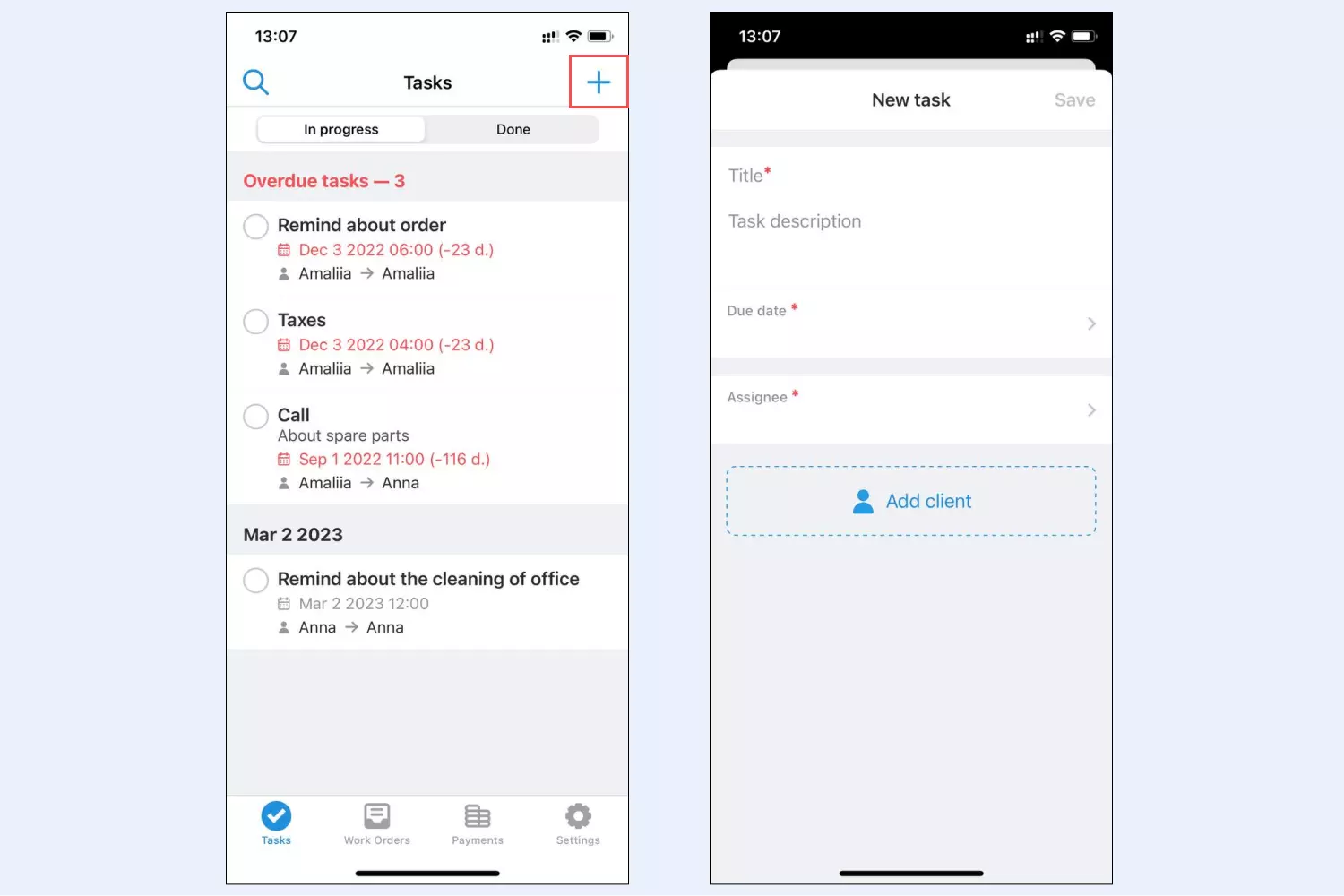 So yes, now you can not only process the work orders in the mobile application but also create and finish your daily tasks on the go. With Orderry, you won't forget anything important and can be as mobile as you need. Also, with the following update you'll get filters for tasks.
Update your Work Order App to the latest version or install it if you haven't done it yet. You will find the link to the App Store here.
As always, we encourage you to leave your comments, suggestions, and questions in the comment section below or via chat with Orderry Customer Support. Your feedback helps us to make Orderry better with every update!
comments powered by

Disqus