QuickBooks Online Integration is Finally Here
Hey friends! We are delighted to announce that now you can connect your Orderry and QuickBooks accounts! We know that many of you have been waiting for this day. So we hope that you are as excited as we are.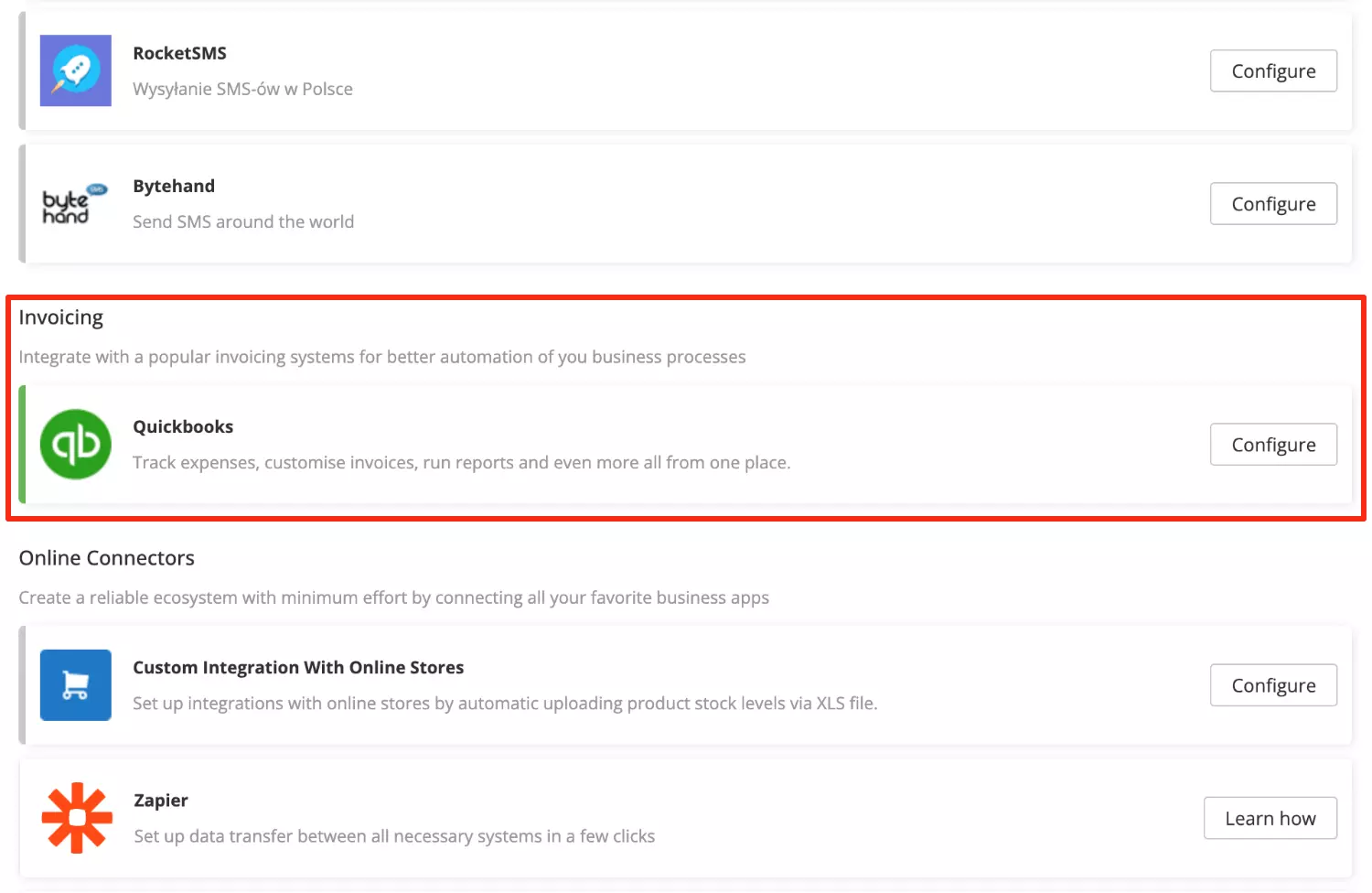 QuickBooks Online is a small business accounting software that makes it easy to manage books, expenses, invoices, etc. Over 4.5 million customers use QBO, and we believe many of our users are among them.
The integration with QuickBooks allows Orderry users to:
automatically create new customers from Orderry in QuickBooks
automatically or manually sync Orderry work orders and invoices with QuickBooks
match taxes in Orderry and QuickBooks
update the invoices already created in QuickBooks from Orderry just in one click
automatically save products and services from Orderry work orders or invoices to QuickBooks
It's just the first version of the Orderry integration with QuickBooks. In the future, you'll get even more helpful features. But for now, we already have enough to discuss, so let's try to get you deeper into how this integration works.
Creating New Clients in QuickBooks
When configuring the integration, you can decide if you want to create new clients in QuickBooks automatically. You have to tick the Create new clients in QuickBooks checkbox if you do.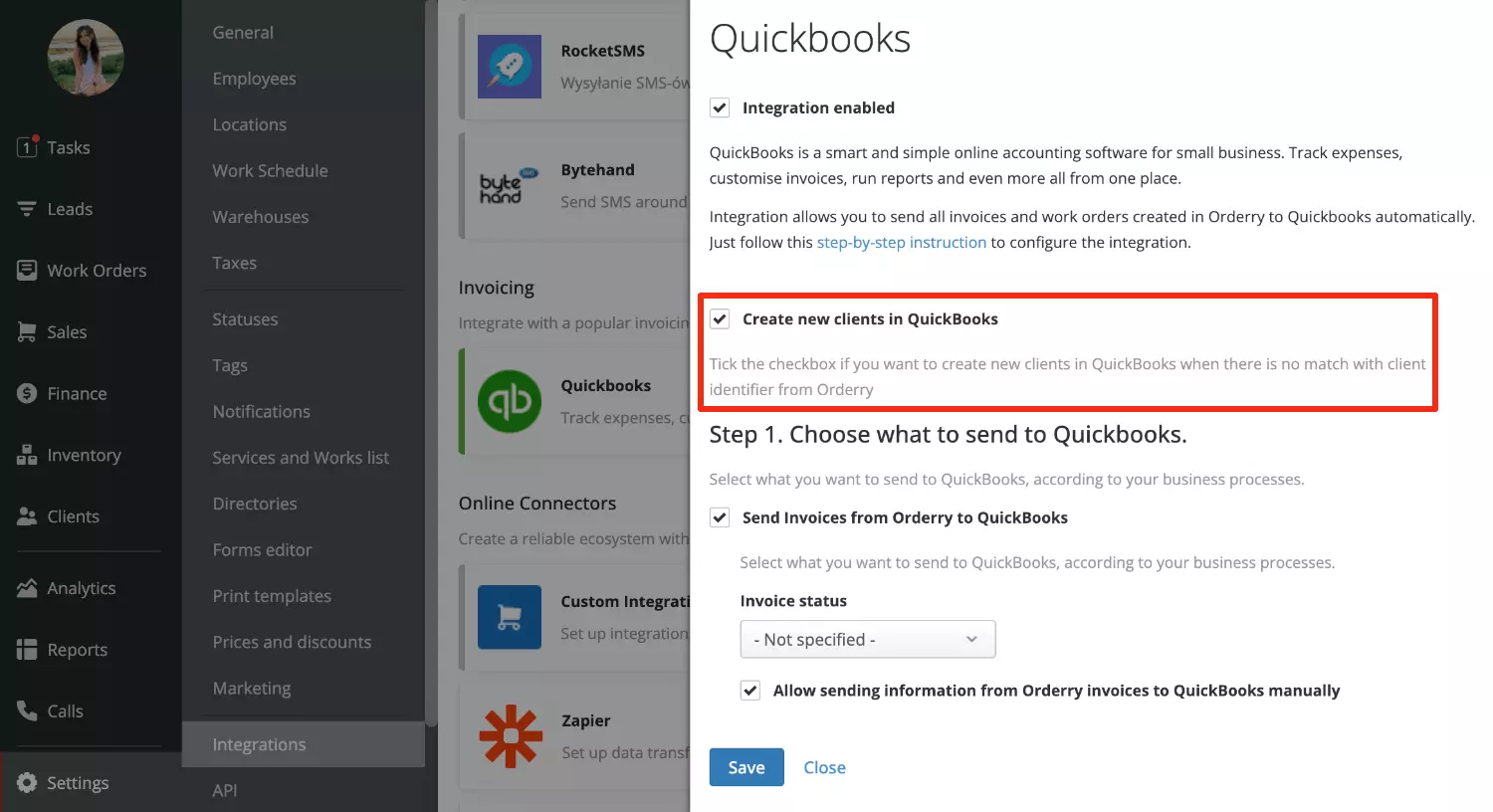 In QuickBooks, email is the primary client's identifier. If you send to QuickBooks a work order in which the client's email doesn't match any phone number in the base, QuickBooks will create a new client.
Automatic Sending Invoices and Work Orders From Orderry to QuickBooks
When configuring the integration, you can choose what documents you want to send to QuickBooks from Orderry. It can be both invoices and work orders, work orders only, or invoices only.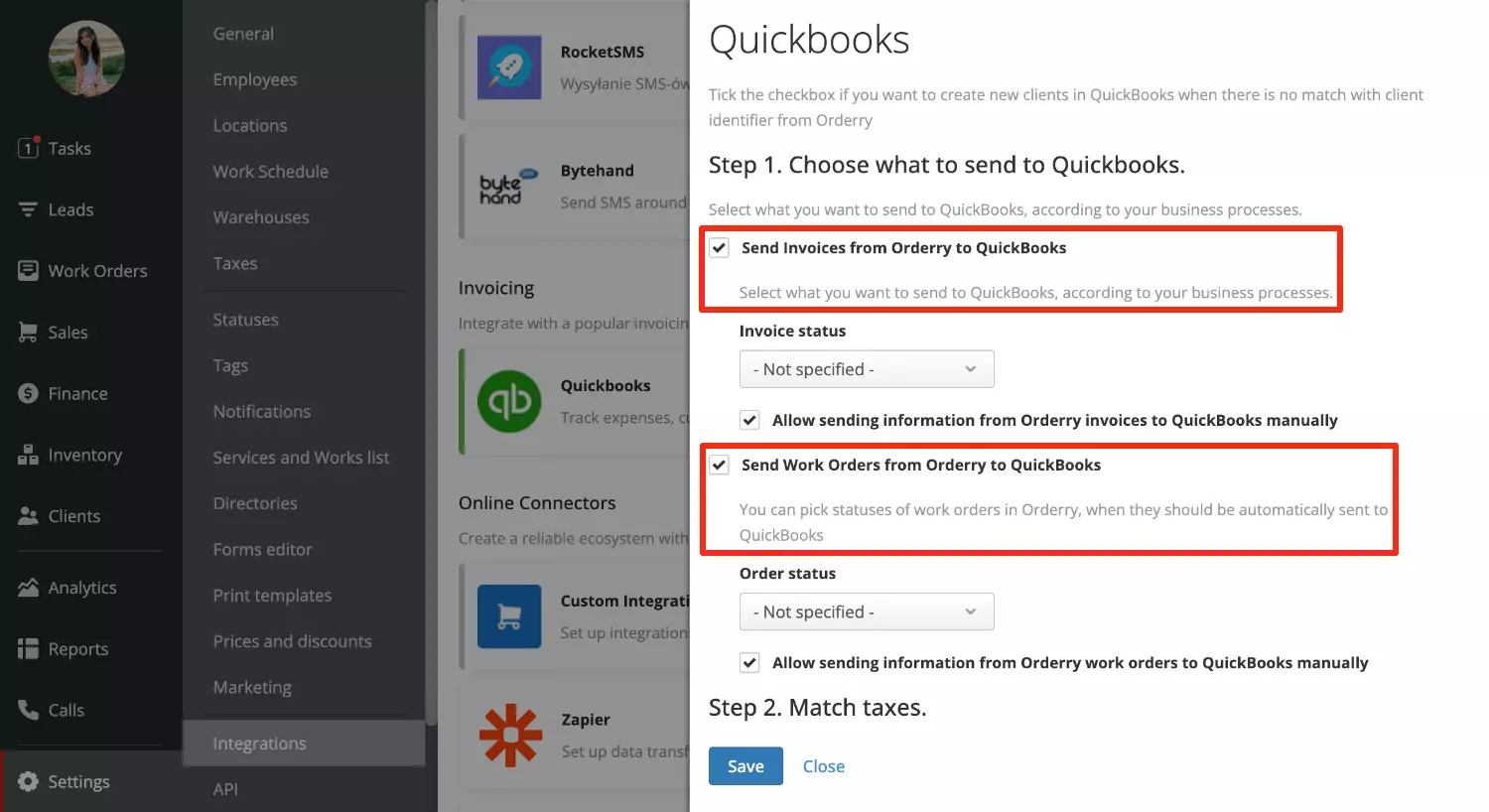 And when you choose the document type, you also have to set its status for automatic sending from Orderry to QuickBooks.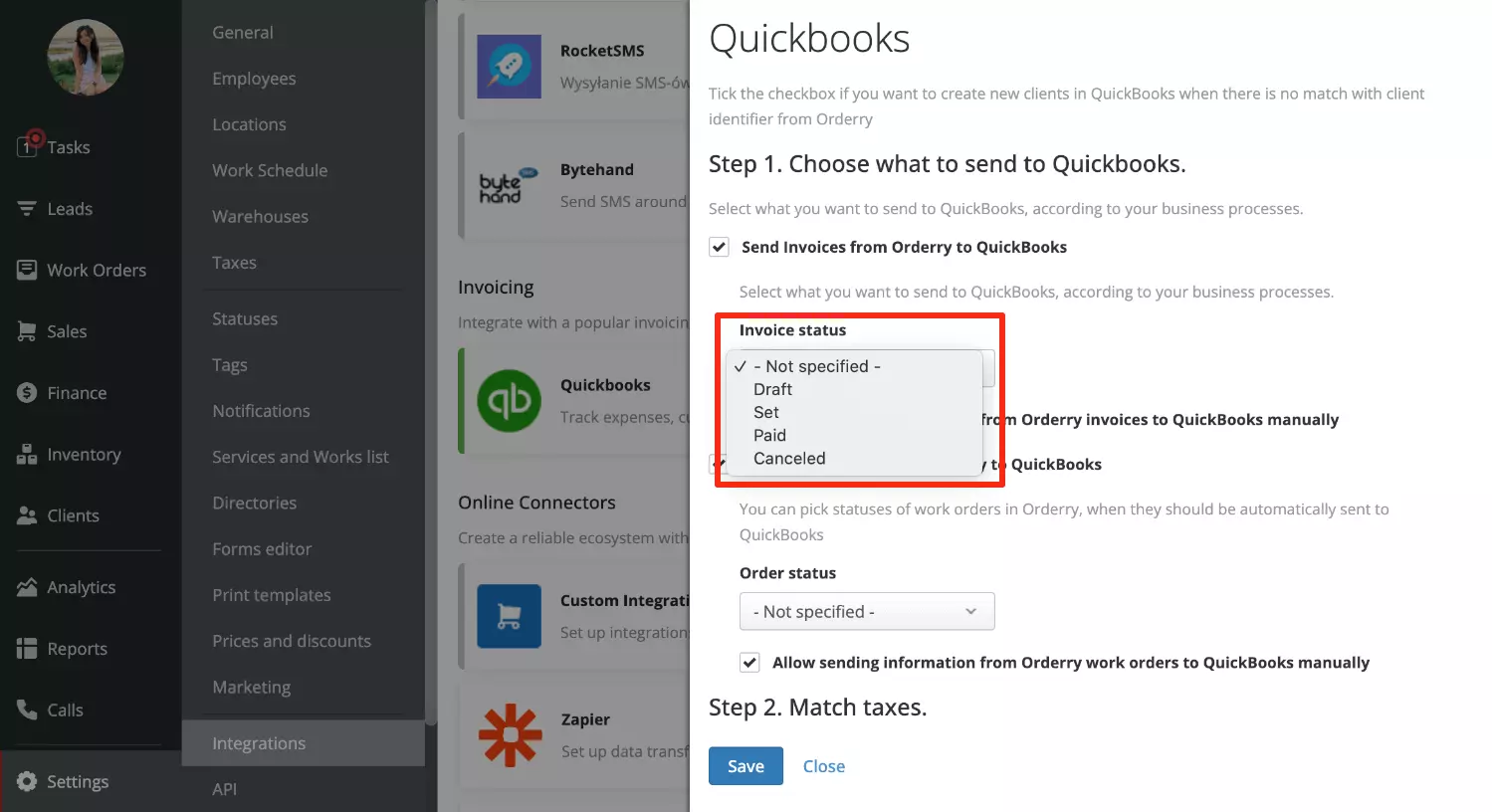 So let's check this feature: set the Done status for automatic sending, try it on a work order, and see if it appears in our QuickBooks account: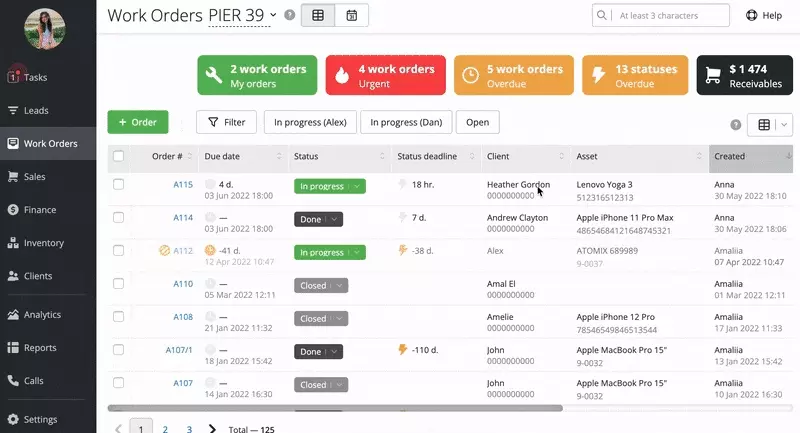 See, everything works smoothly! And by the way, when you send a work order or invoice from Orderry, QuickBooks automatically saves added products and services if their names don't exist in QBO.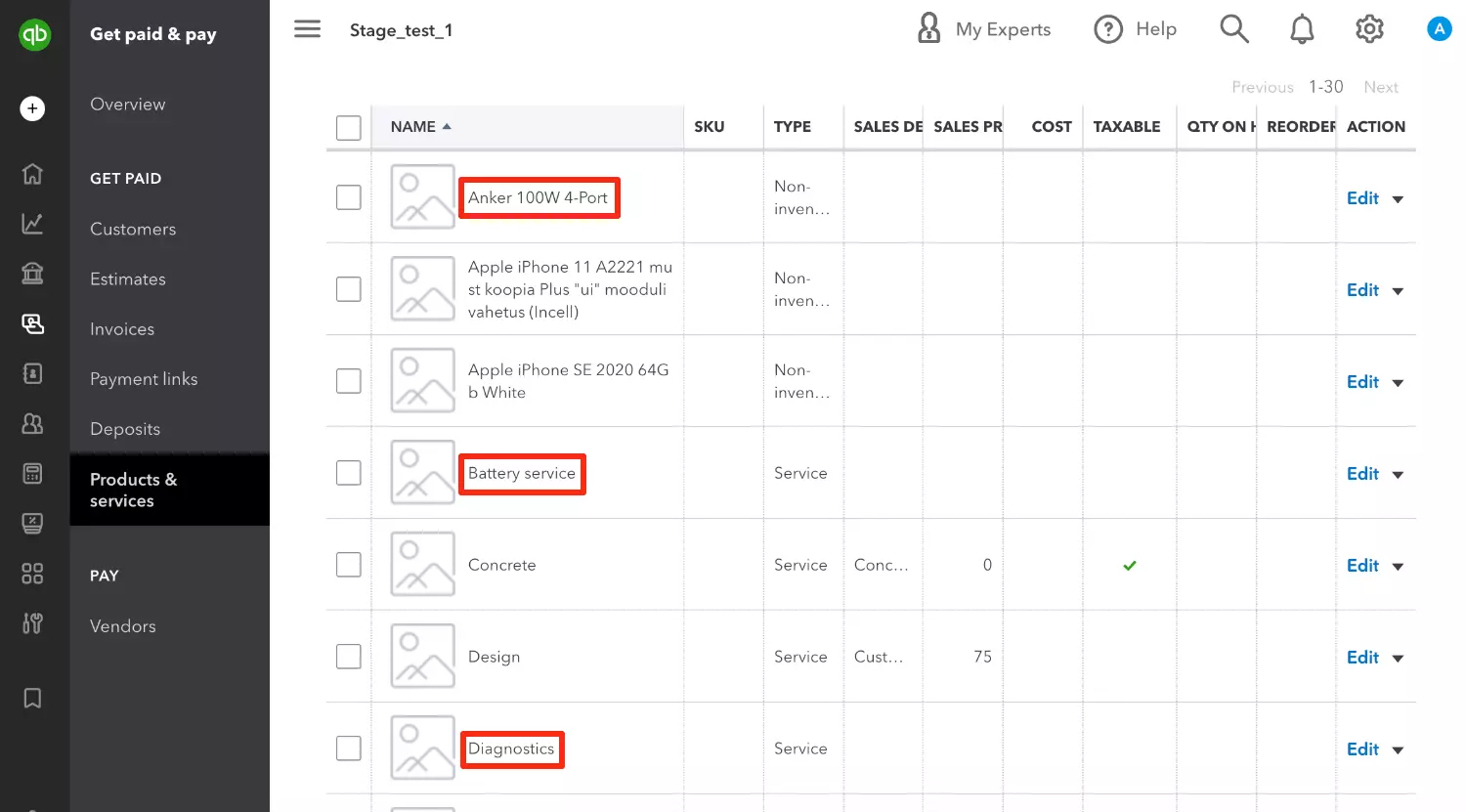 Manual Sending of Invoices and Work Orders from Orderry to QuickBooks
When configuring the integration, you can also allow sending information from Orderry invoices and work orders to QuickBooks manually.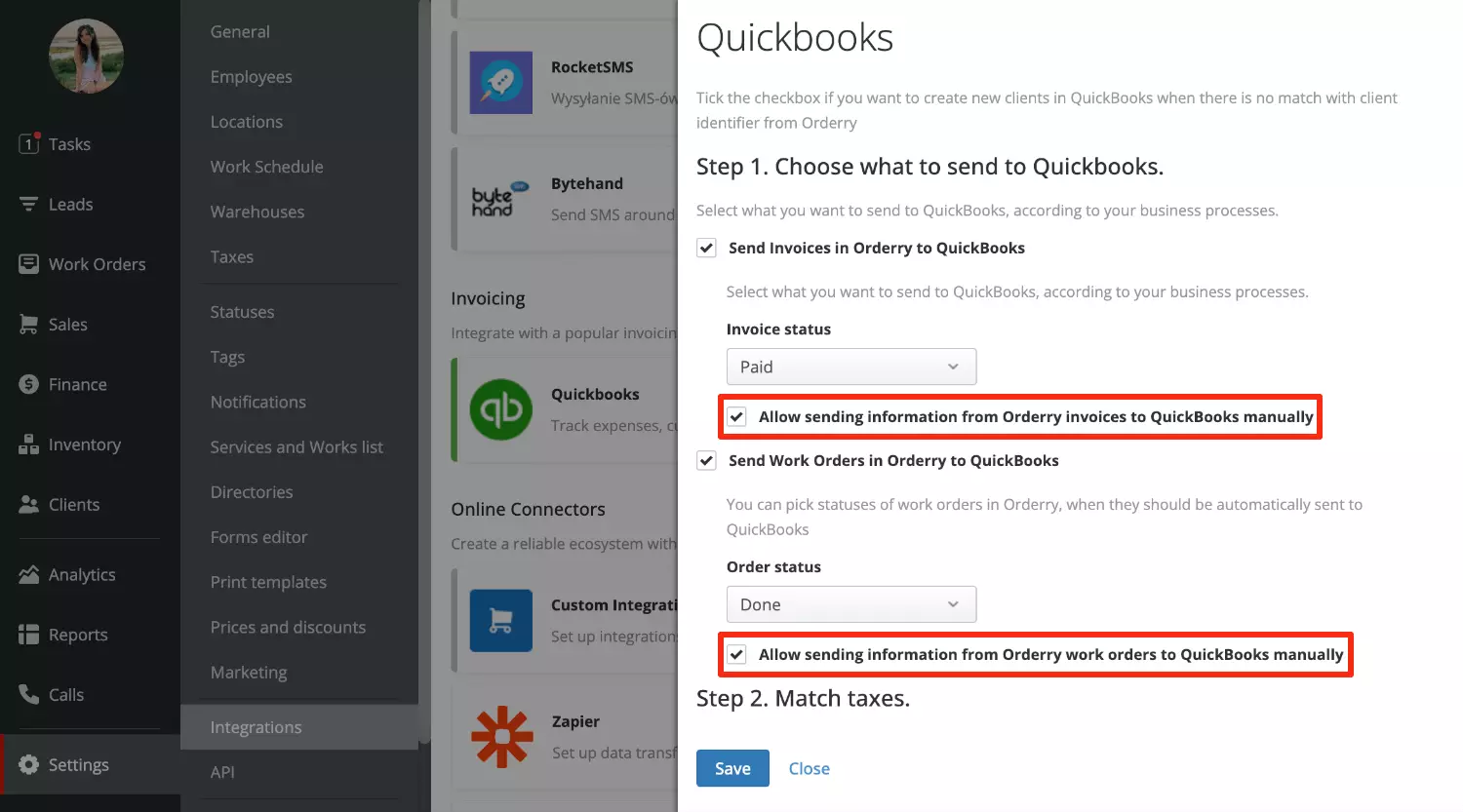 If you tick these checkboxes, you'll have corresponding buttons in work order and invoice windows.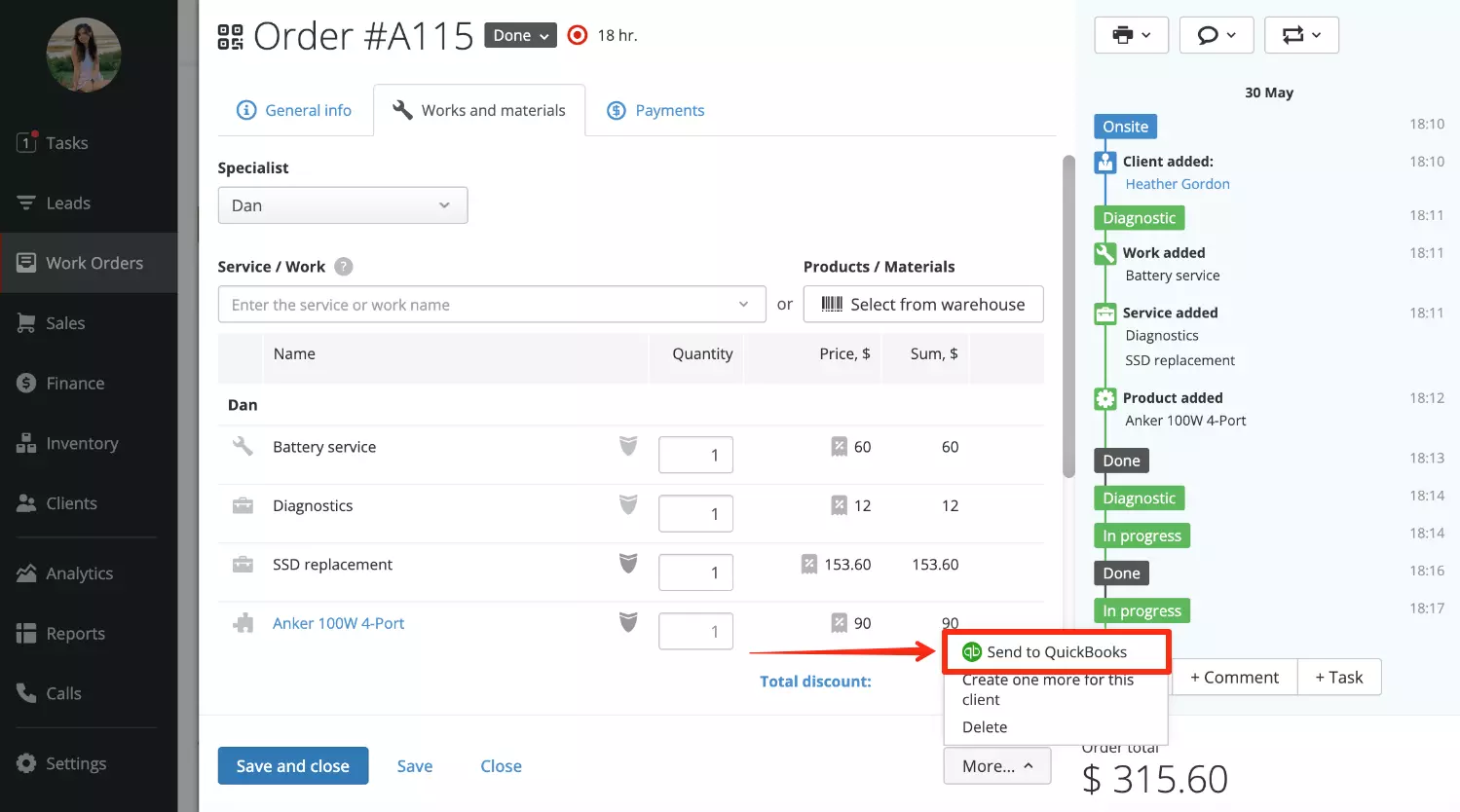 Matching Taxes in Orderry and QuickBooks
If you want to properly sync invoices between Orderry and QuickBooks, you can match taxes from both systems in just a few minutes.
For users from the USA, please select all the tax codes that apply to your company in Orderry (right column). Then enter the TAX word as the Tax name in QuickBooks (left column).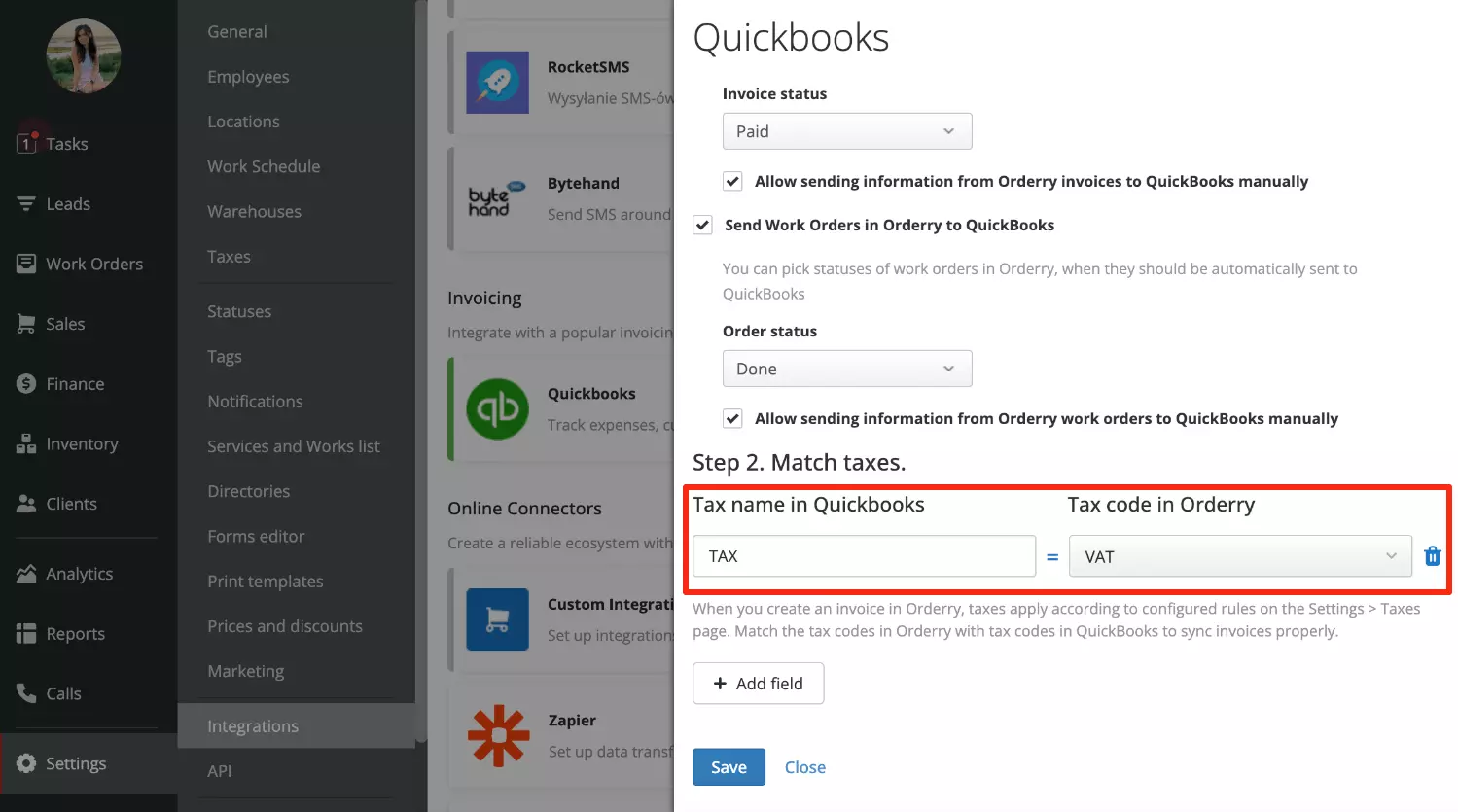 For users from other countries, select the tax code in Orderry and match it with the corresponding tax code from QuickBooks. Repeat it until you match all taxes from both systems.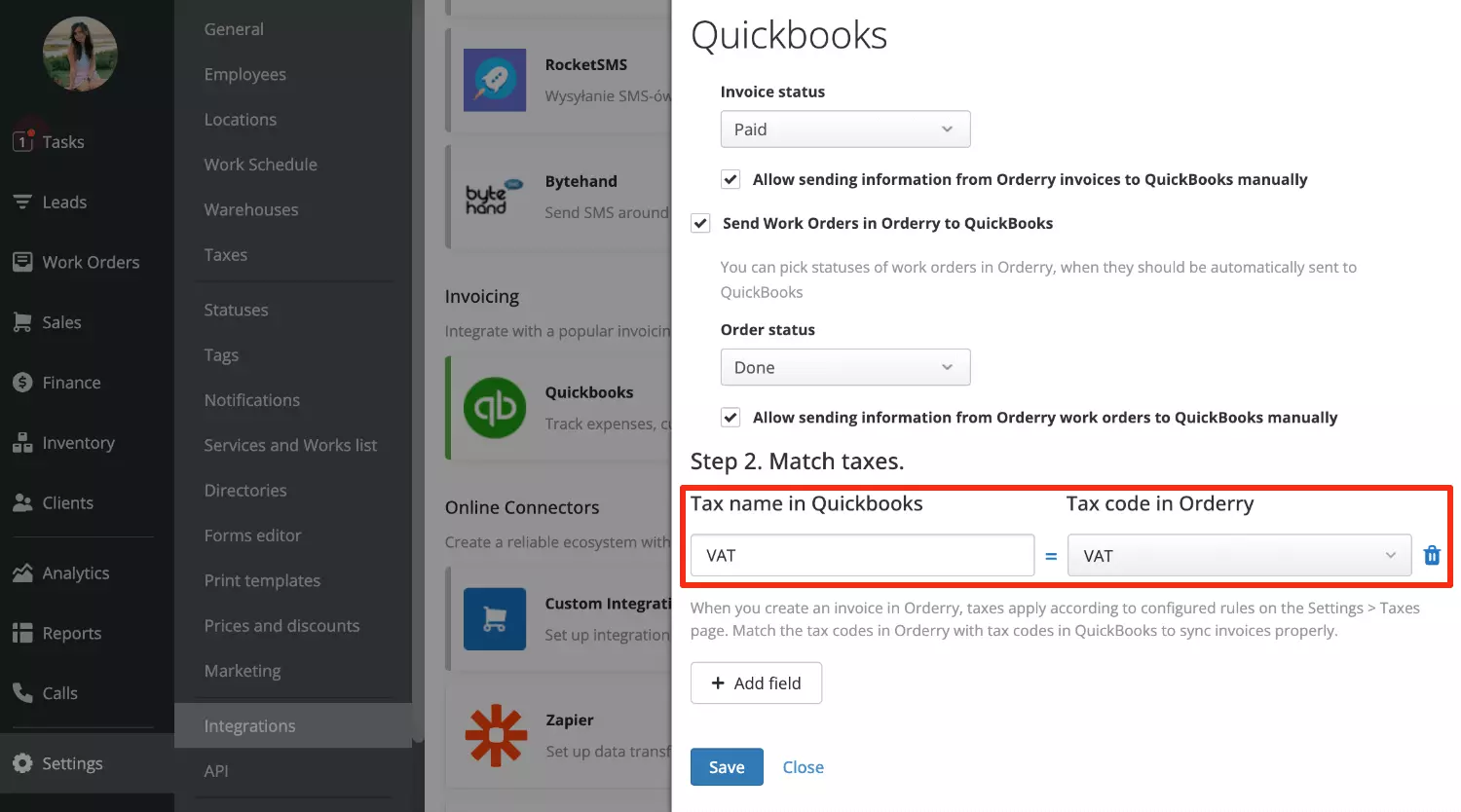 Remember that when you create an invoice or a work order in Orderry, taxes apply according to the rules configured on the Settings > Taxes page.
Updating QuickBooks Invoices From Orderry
If you create a work order, send it to QuickBooks, and change it later, the work order in Orderry won't match the invoice in QuickBooks. For example, you may add more products and services or set a discount. How to fix that without leaving the Orderry window and going to the QuickBooks account?
Just click on the Send to QuickBooks button. You'll see a pop-up that says that you already have a linked invoice in QuickBooks, and you can choose either to update an existing invoice or to create a new one.





If you've created a few invoices in QuickBooks from one work order or an invoice in Orderry, QBO will update the last one.
That is all integration features for now, but we believe that it's a good start.
QuickBooks Integration Setup
We won't bother you with instructions here because this article is quite large already. But we highly recommend you to use the step-by-step instruction in the Knowledge Base. It contains all the details of setting up the integration to help you connect your Orderry and QuickBooks accounts quickly and correctly.
What to Expect Next?
We want to make this integration work as two-way communication between systems. Now, you can transfer data from Orderry to QuickBooks only, but in the future, you'll be able to:
see information about the invoices created in QuickBooks in the work order's Event feed
import the client base from QuickBooks to Orderry
and do many other things.
Also, you could notice that Estimates are called Invoices now (as it was before). We were looking for the best way to work with estimates, work orders, and invoices for our users. And the good news is that we found it. Soon, you'll be able to add products to work orders without writing them off from the warehouse. It will be easy for you to make and print an estimate for your customers, check it in, and only after that write off items from the warehouse to the work order.
Finally, we'd like to ask you to share your feedback with us. It will be the most significant help for our team to deliver you the features you expect. So feel free to leave your comments below or contact the Orderry support team.
comments powered by

Disqus