Inventory Update: new editor for products and categories
Friends, we continue our marathon of updates, and today all changes are dedicated to the Orderry Inventory management:
change Inventory settings on the "Settings > Warehouses" page;
move categories just by dragging and dropping;
create products directly within categories;
use the search in the filter by categories;
see serial numbers in the card of products on the "Stock" tab.
Just keep reading to learn more about everything.
Moving warehouse settings
When you want to bring something new and important to the house, you often have to rearrange everything in order to place it organically. So we did it. Now in the side menu of Orderry, there is the "Settings > Warehouses" page, where you can:
create new and edit existing warehouses;
enable/disable bin locations;
set the serial number template.
Product and category editor
A holy place is never empty, so now on the Warehouse page, instead of a tab with settings, there is a tab "Products and categories", which contains two tables: categories and products.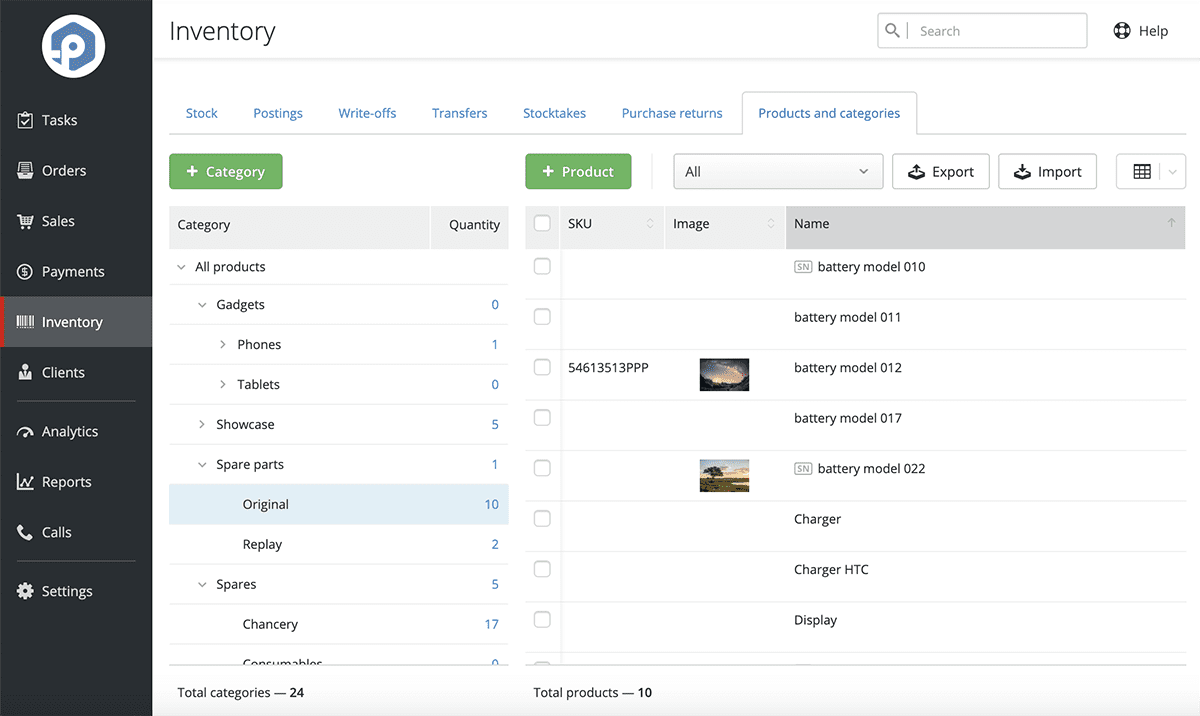 Updated category tree
Yes, now you can simply drag and drop existing product categories with the mouse button to change their hierarchy.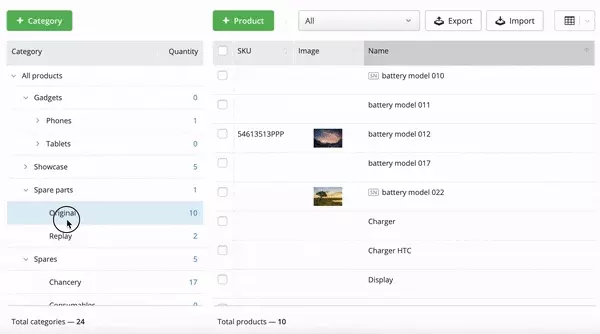 New categories are still being created with the "+ Category" button. But note that now you have a field for choosing a parent category, and it's searchable. And to edit or delete an existing category, just double click on it. Simply put, fewer buttons – more features.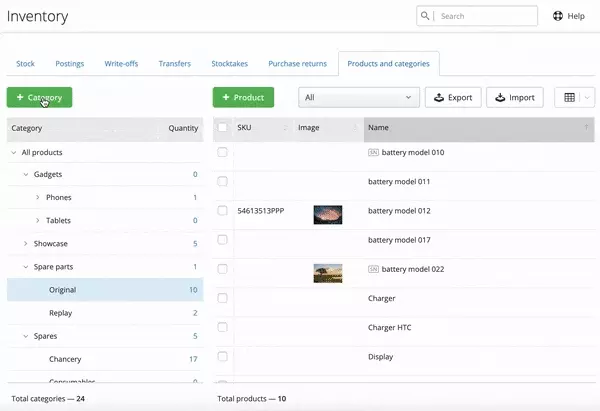 Also in the table of categories, in addition to the names, now there is also a column with the product quantity. When you click on a category the table on the right displays a list of these products.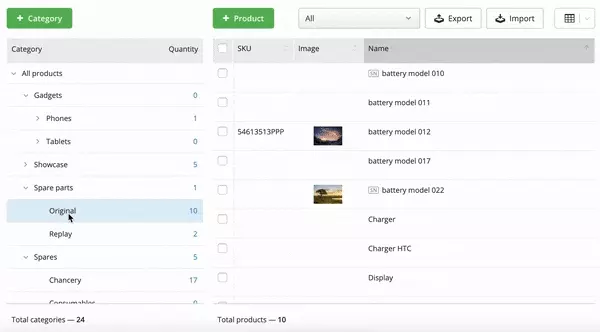 And if you click on the quantity, then you will go to the "Inventory > Stock" page with the category filter already applied. Here, too, it became more convenient to work with the filter, because it's searchable now.
Creating a new product
Previously, new products could be created only during posting or by importing them. And these methods have not gone anywhere, but now on the page "Inventory > Products and Categories" there is also a miracle button "+ Product". Just select a category in the left table to make the "Category" field in the product creating dialogue already filled in.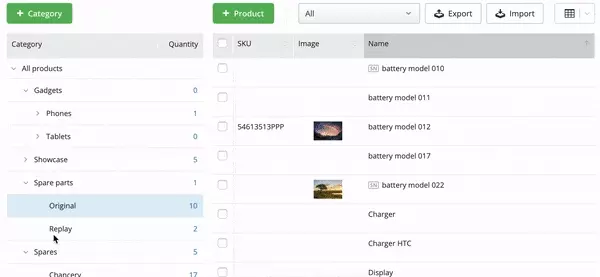 Speaking of imports. The product import and export buttons have also moved. Now, on the "Inventory > Stock" page, you can upload only the list of residues, and the import and export buttons are located on the "Products and Categories" page. In addition, you can filter products in the table by stock availability barcode. Also, you can use bulk actions "Export", "Change category", "Add barcode", and "Price tag printing".
Serial numbers on the "Stock" tab in the product card
Now in the card of a serial product on the "Stock" tab, you can see bins (if Bin location is enabled) and a list of serial numbers. And when you click on the serial number, of course, the Product unit passport opens.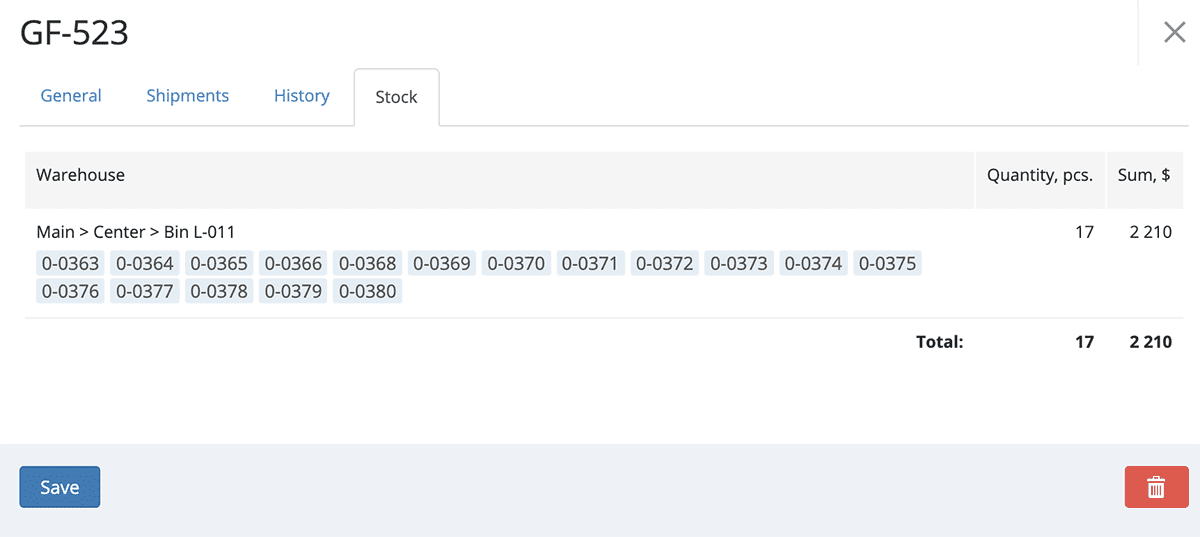 Also in this update, we fixed some bugs in the work of Orderry. Friends, as you can see, we have gained acceleration and will do our best not to slow down. And feedback helps us in this, so we are waiting for your comments;)
comments powered by

Disqus