Orderry Integration with Twilio Voice
Twilio is a well-known international service that helps businesses communicate with their customers globally. We're pleased to share that Orderry now integrates with Twilio Voice, in addition to our existing SMS integration.
What you can do with this integration:
Track Calls: Keep a record of incoming, outgoing, and missed calls on the "Calls" page and in the work order's Event Feed.
Make Calls: Dial clients directly from Orderry.
Visualize Calls: View a map of incoming calls, including client details, their work orders, and leads.
Listen to Recordings: Access phone call recordings easily.
Setting up the integration is simple: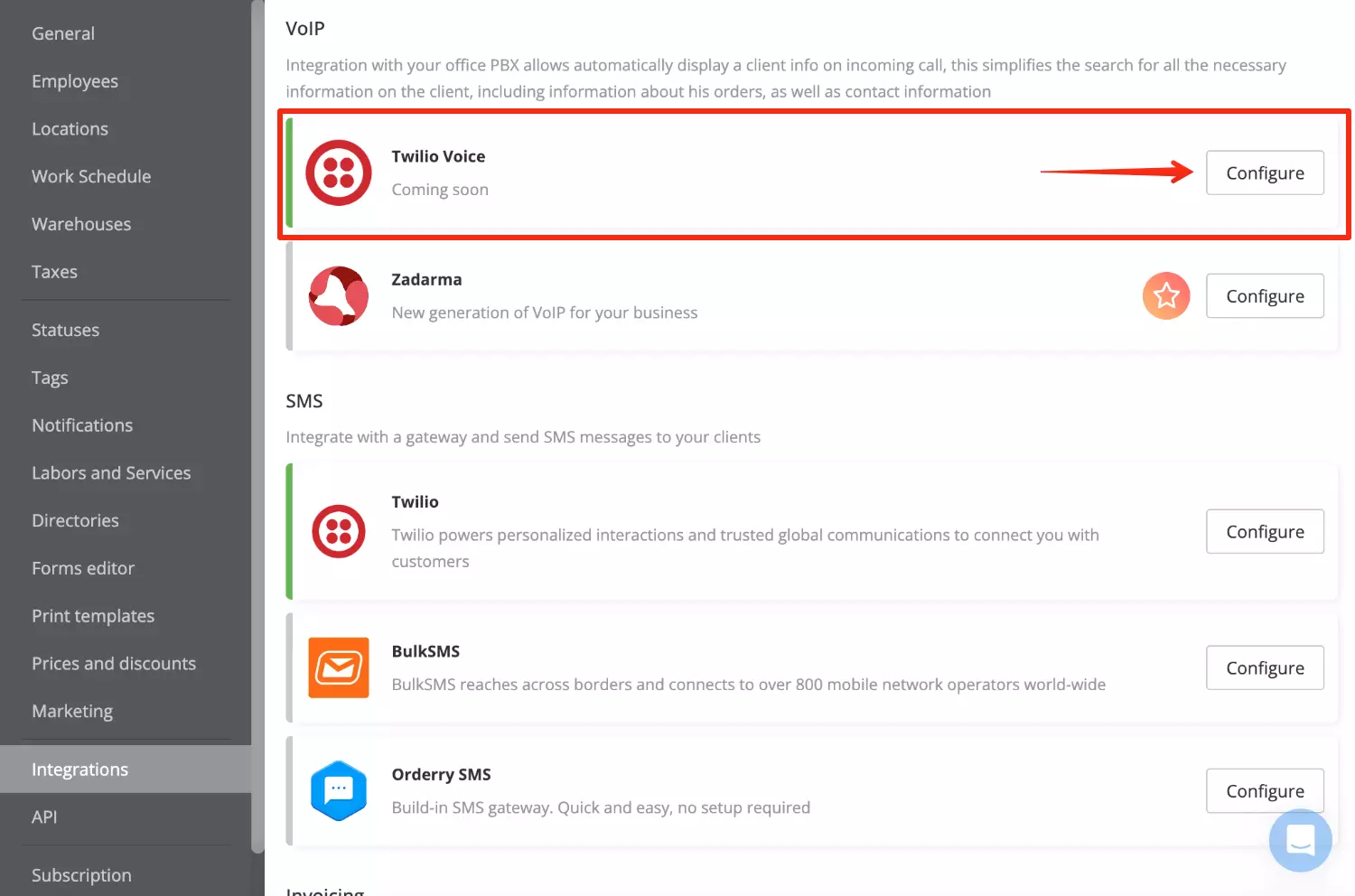 Go to "Settings > Integrations" and find Twilio Voice.
Click "Configure."
Enter your Twilio account details.
Check "Integration enabled" and save the settings.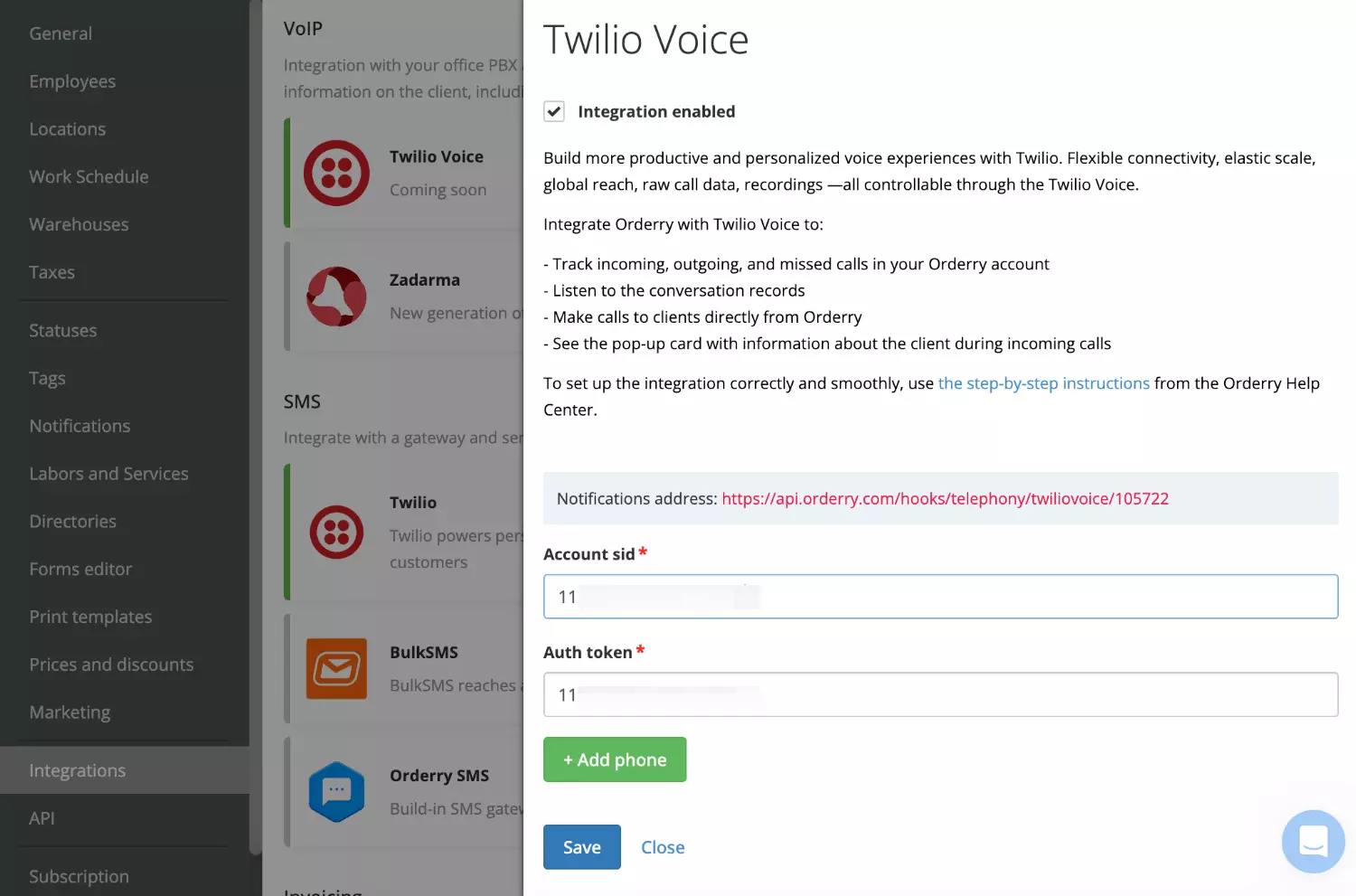 For detailed instructions, you can find a step-by-step guide in our Help Center.
If you have any questions or suggestions about this update, please share them in the article comments or contact Orderry Support. We're here to assist you!
comments powered by

Disqus