Orderry Integrates With Zapier
When services you use to manage your business do not have direct integrations, online connectors come to the rescue. They help you connect different tools on your own without programmers' assistance. And today, we are introducing a new integration of Orderry with the Zapier online connector.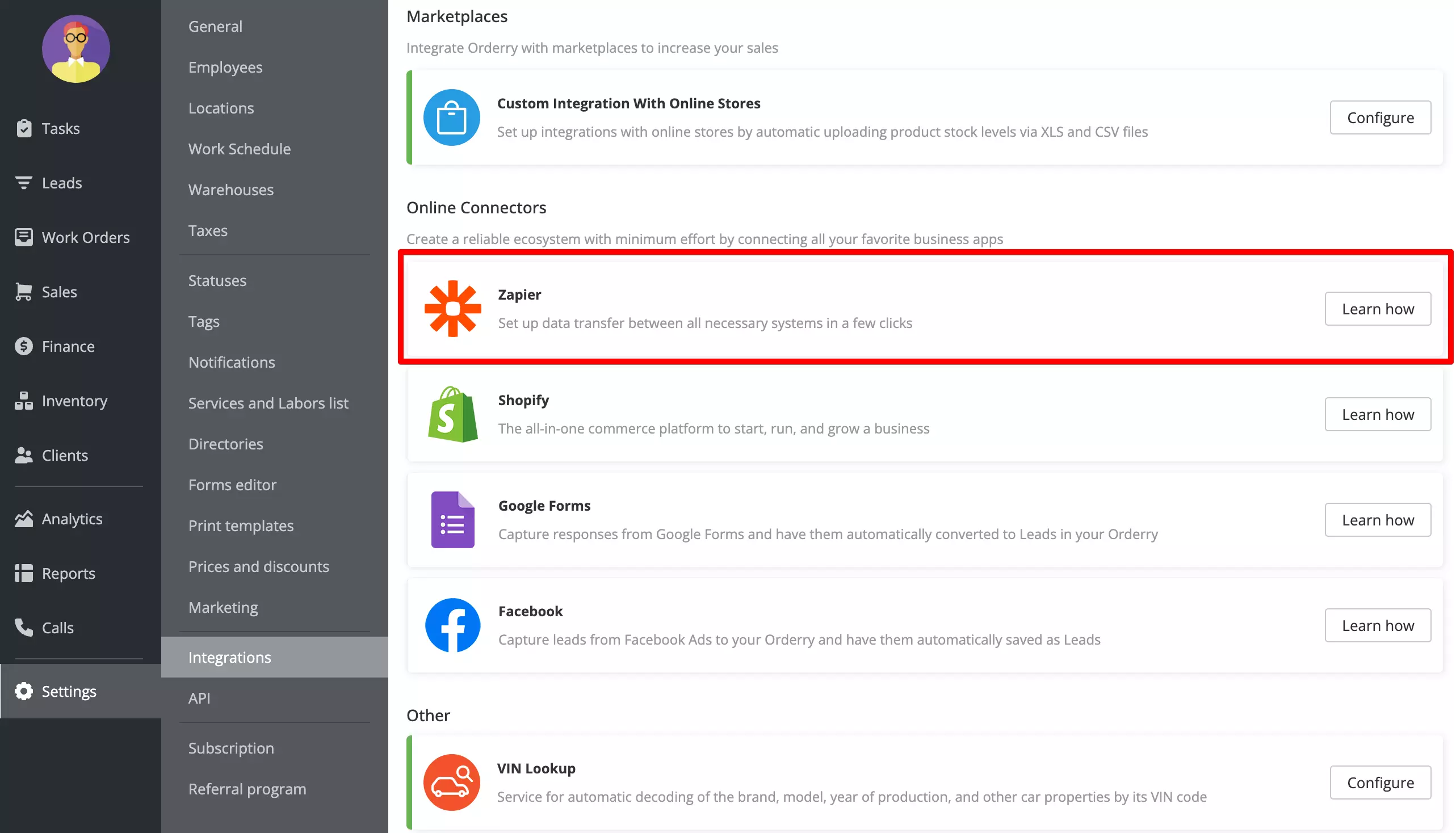 Zapier connects Orderry to Google Sheets, Google Forms, Facebook, Instagram, and 200+ other services. These integrations allow you to create new clients, work orders, and leads in Orderry and update their statuses. All you need to do is connect the two services and choose which events will trigger changes in Orderry.
E.g., let's integrate Orderry with Google Forms via Zapier.
Collecting Leads with Google Forms
Google Forms is a simple tool for capturing data about your potential and existing clients. E.g., you can collect repair and maintenance requests by placing a link to the form on your company's website. Zapier will instantly transfer these requests to Orderry's "Leads" section.
Follow these steps to set up the integration:
Sign up to Zapier.

Go to the "My Apps" section and add Google Forms and Orderry.

Click the "Create Zap" button to link your accounts and set up triggers.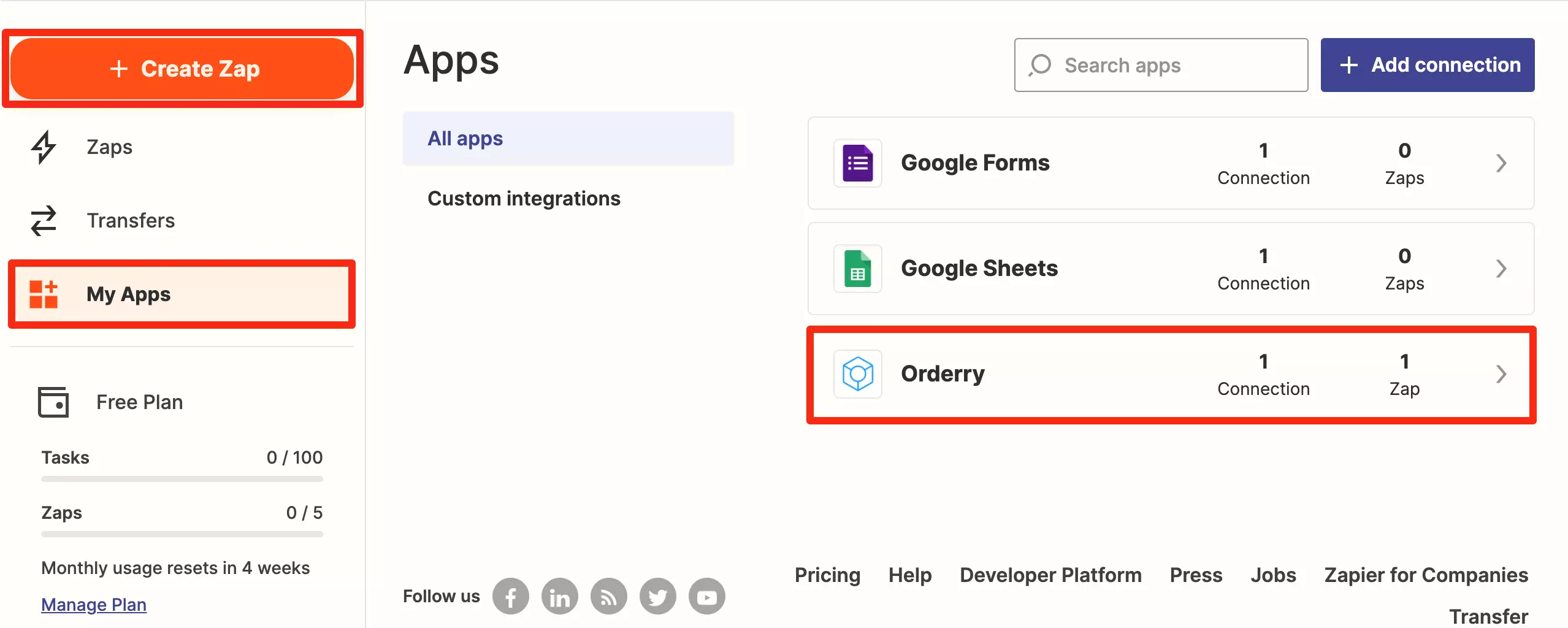 Find more detailed instructions on how to set up the collection of leads from Google Forms here.
You can also set up the collection of work orders instead of leads. Therefore, in the Help Center, you will find a similar step-by-step guide on collecting work orders from Google Forms.
Although this is just one example of the useful integration of Orderry with other services through the Zapier online connector, it already gives you an idea of how easily this system works. Read more about other integration options here.
If you have any questions or suggestions about this update or other Orderry features, please leave them in the comments below the article or contact our Customer Support.
comments powered by

Disqus