New cashbox payment dialogues and column customization in reports
Friends, as promised in the previous article, we made cashbox payments in Orderry much more convenient. What has changed besides design:
1. Now, choosing the cash box office is tied to cash and non-cash payments. Also, Orderry now remembers in what cashbox you have made the payment for the last time.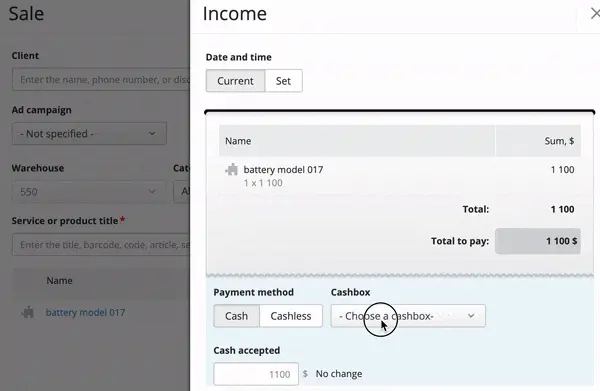 2. In case of cash payment, now you have the Cash accepted field, with which Orderry calculates the change for you. By default, it is pre-filled with the value from the "Total payable" field, but you can enter the amount received from the client to see the amount of change.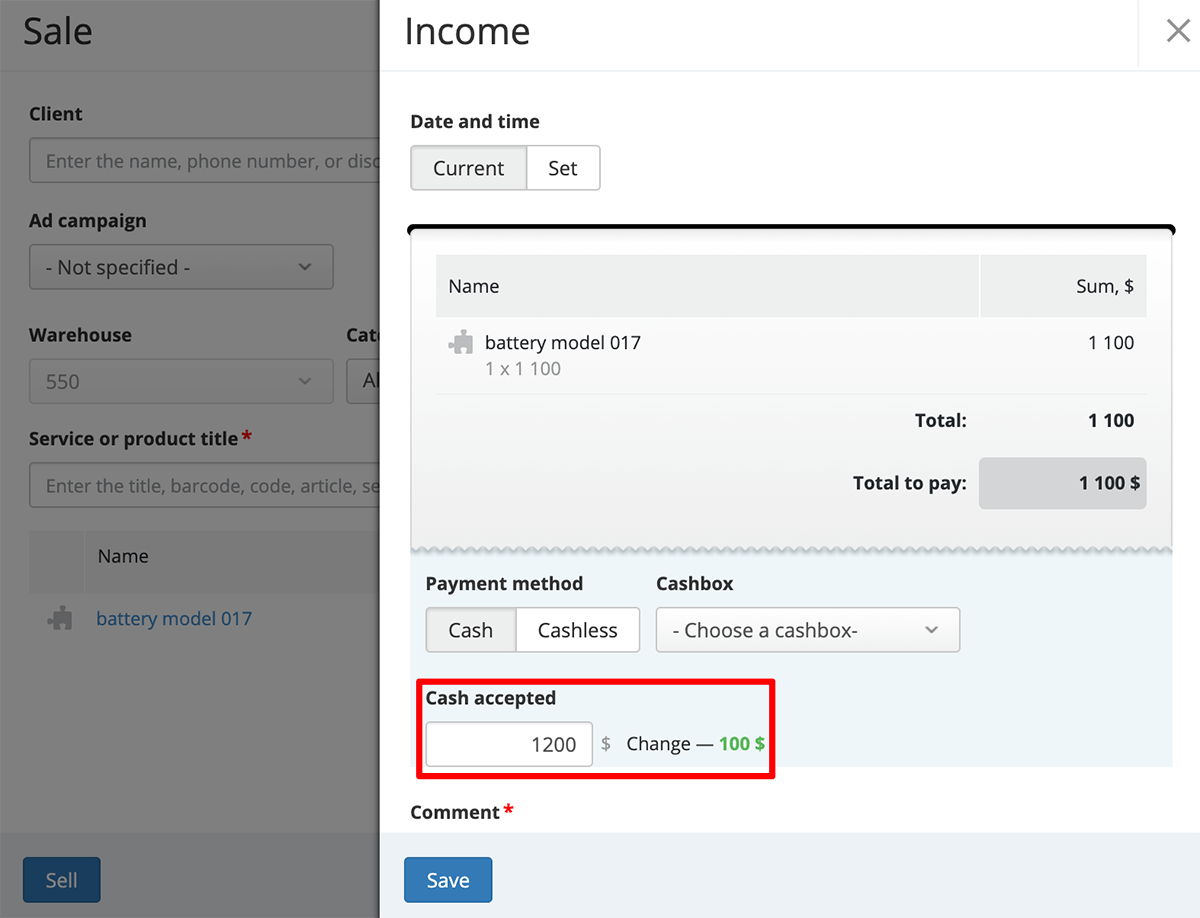 3. If you want to make a payment retroactively, you can select not only the date but also the exact time.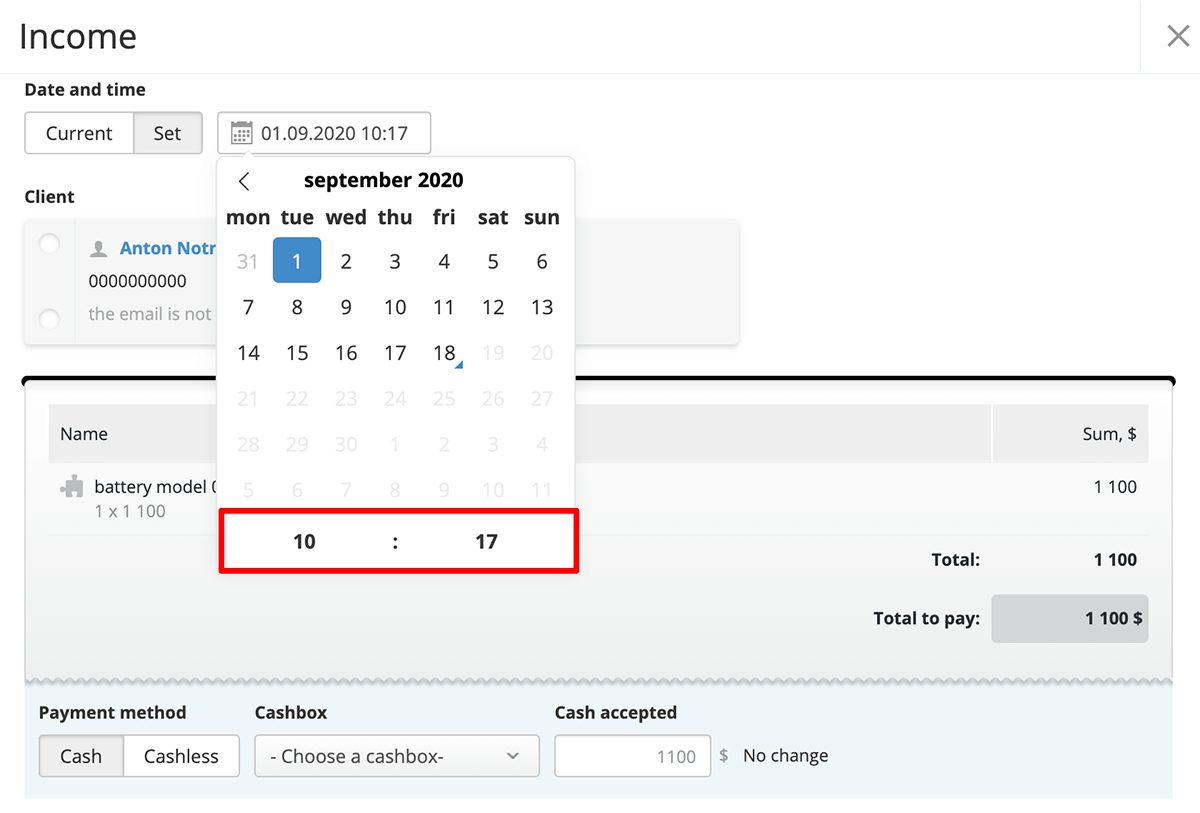 4. When making payments by cashbox manually, on the Payments page, you can select another cashbox (it's convenient if you have a lot of cashboxes and the one you need is somewhere far below).
5. If you make a payment by cashbox manually, then when you open the payment dialog, the cursor immediately stands in the sum input field. If it is a cash payment for an order or sale, the cursor is in the Cash accepted field.
Also, payment records became clickable. So now you can open the payment view dialog anywhere in Orderry where you see a record about it.
Column customization in reports
Now, in some Orderry reports, you can customize the displayed columns, as in the orders, sales, stock tables, etc. You can turn the display of individual columns on and off for more comfortable work.
You already have such an opportunity in these reports:
Orders and Sales income;
Created orders, Closed orders, and Orders in work;
Products turnover, Stock balances, and Products below minimum stock;
Sent and Delayed SMS;
Client feedback and Orderry login history.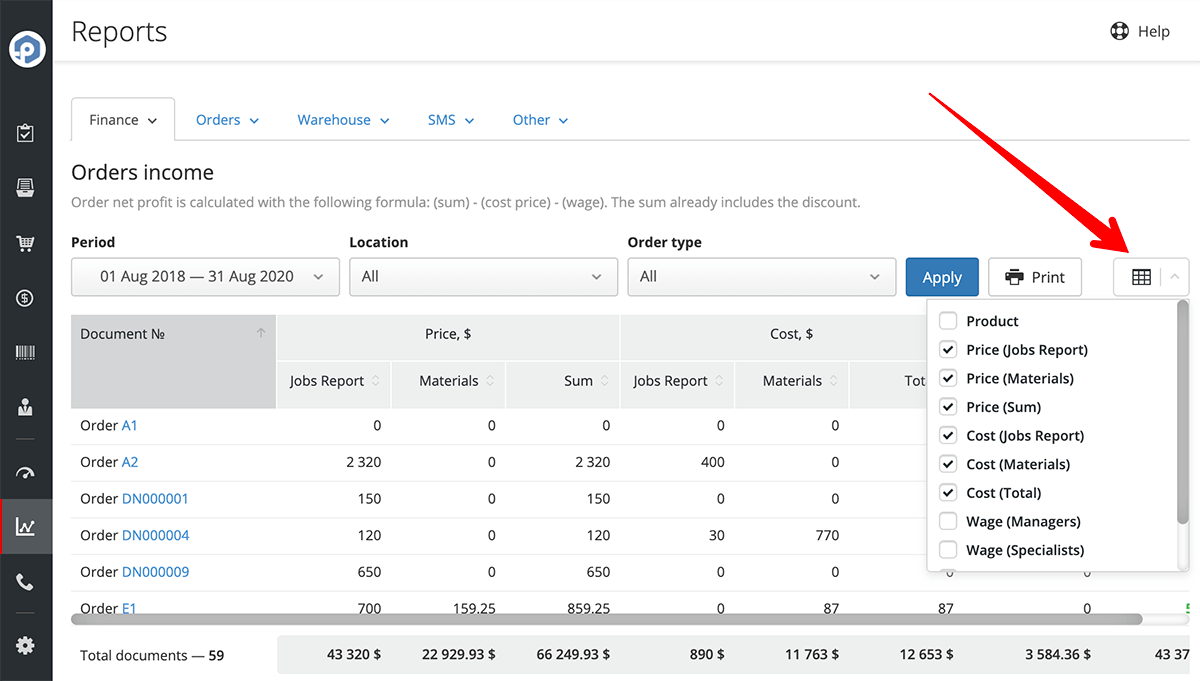 Also in this update, we fixed some bugs and inconveniences in the service.
comments powered by

Disqus